Click Reports in the main menu to access reports in your account. Mailkit displays reports on several levels.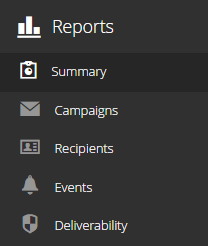 By default, reports are displayed for the last month. This period can be easily changed by clicking on the calendar icon

.
The minimum period for displaying reports is 3 days, the maximum period is 120 days. You can also use preset periods – last 7, 14 or 30 days, previous week or month.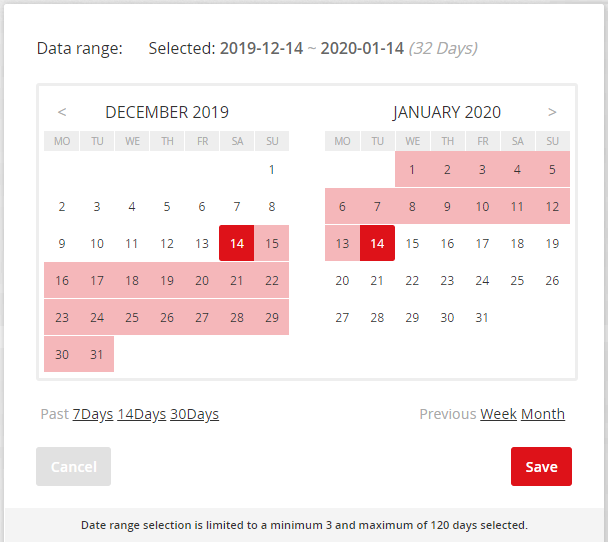 Summary
Summary reports are related to all campaigns, recipients, events and AB tests for a defined time period. The introductory table shows a summary of basic email metrics (total number of sent / delivered / undelivered emails, open rate, CTR and others…), below the table you can find its graphic presentation.

The tables below the email metrics graph show basic reports on campaigns, recipients, events, and AB tests. Click the button in the header of the table to display detailed reports of campaigns, lists of recipients or events.