You will find there reports of all campaigns that have been sent in the given period.
Calendar
Campaign deliveries are displayed in a well-arranged calendar. The calendar can be displayed in day, week or month mode.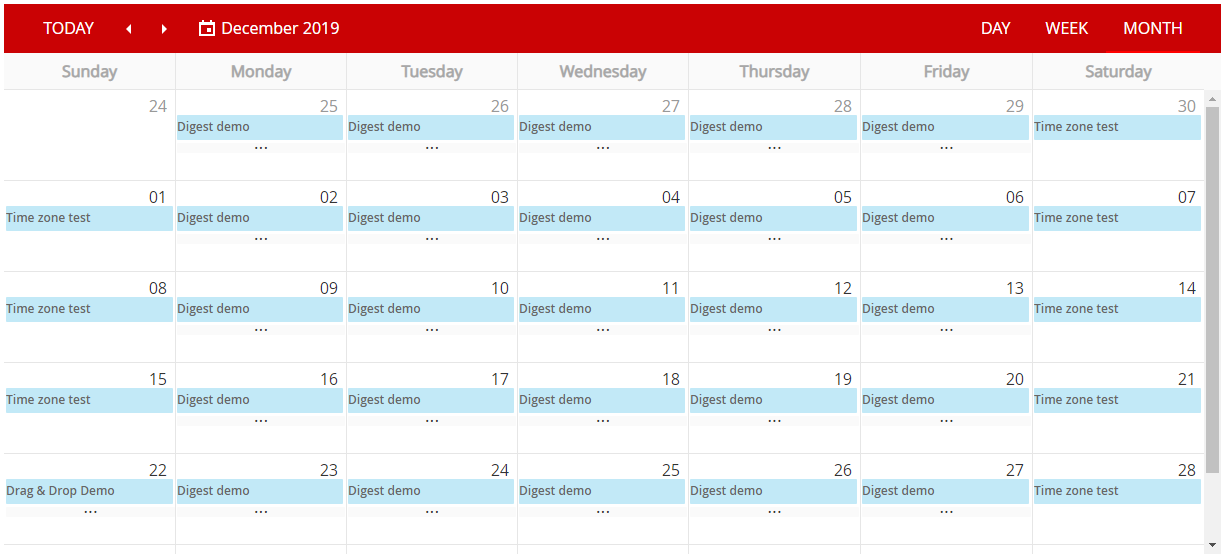 Summary email metrics
The table below the calendar shows summary email metrics for all campaigns distributed during the specified period.


Campaign Summary
The last section is an overview of all campaigns sent during that period. In addition to the campaign name, the table shows what type of campaign it was, how many times it was sent, and when it was last sent. Basic email metrics are also included.


Clicking on the campaign name will display its details - summary email metrics, campaign performance in a graph, and an overview of all campaign deliveries for the specified period, including basic metrics.

By clicking on the date or subject of the particular mail, its detailed report is displayed.
Click on the

icon to export the reports. Output to XLSX or CSV format can be selected.