If you do not have the option of your own FTP server, you can save files for your campaigns in the Mailkit File Manager. It can be images (.jpg, .png, etc.) that are part of the campaign or any documents (.pdf, .doc, .xls, etc.) that you refer to from your campaign.
In the File manager you are not limited in the number of individual files, but one file can have a maximum of 2 MB. Upload the images you use in your campaign body to the size you use them in your campaigns. The smaller the size, the better - the recipients will download less data.
What the file manager enables:
transparent sorting of files in folders and subfolders
easy renaming of saved files and folders
easy transferring files between folders
bulk files upload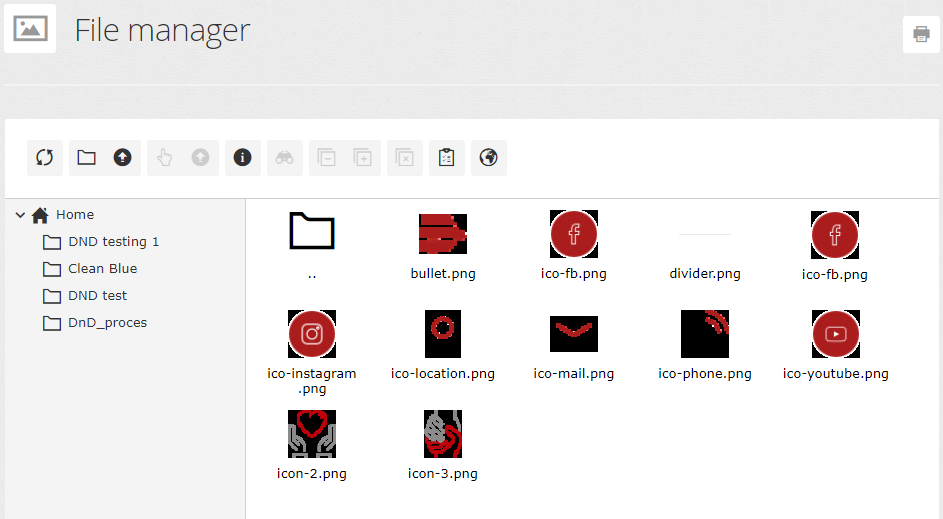 TIP: When saving images that you use as part of your email campaign, we recommend that you paste the images into the file manager at the size you use them in your campaign. If you shrink them only in the campaign editor, the images would be smaller in size, but in fact they would still be the same size as they were when uploaded to the file manager. The email you send could then be of a size that might not be user friendly to the recipient. Additionally, very large campaigns won't pass pre-post checks.