How does training work at Mailkit?
The field of email marketing is constantly changing. Our team is up to date with every new change in best practices and technology that develops.
Already during the vetting process, we will tell you how you can significantly improve the success of your mailing.
When you become our client, we start by teaching you how to use the platform so it delivers the most value to your business.
Do you plan to use Mailkit more? Are you venturing into new emailing techniques? We're there for you whenever you're starting something new on the platform. We'll get you and your team up to speed quickly.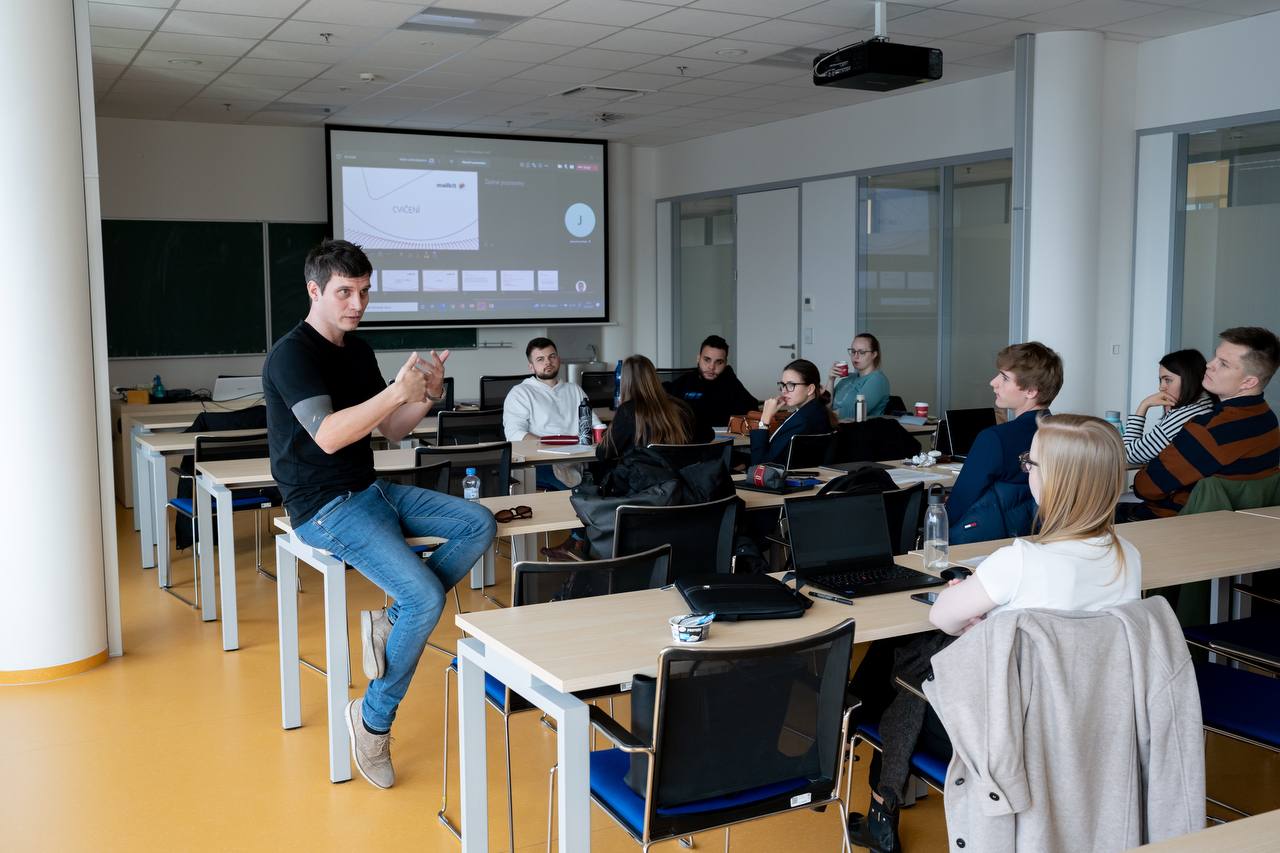 Training for students
We cooperate with several universities where we educate students so that they have a better idea of the principles of quality emailing and get at least a rough idea of what working in the industry is like.
9 commandments of best practice in emailing
Always put your customers first. This is the only way to establish and maintain a healthy relationship with them via email.
Only existing customers or those who have given you a clear consent may receive your commercial communications. Therefore, keep your contact database up to date.
Make it easy for recipients to unsubscribe from your messages. Include a link directly in the email, process the request immediately and don't send any more messages.
Keep all current technical requirements such as SPF, DKIM and FBL registration in order and your emails will not be dropped into spam.
When writing the subject line of emails, forget about Caps Lock and the flood of emoticons, and make sure it succinctly summarizes the content of the message you're sending.
In all circumstances, the message you want to convey to the recipient should be truthful, concise, legible on a mobile or tablet and without long loading images or attachments.
Before sending emails, make sure all links are easy to spot and will take the recipient to exactly where you need them to go when they click through.
Respect your customers and don't overwhelm them with emails. If they don't respond to your sales messages very often, reduce the frequency of the emails.
Regularly remove non-functioning and non-existent email addresses from the database. In case of a full mailbox and other minor defects, you can resend the message.
Don't know what to do?