Ready-made templates
Visual Builder is not only a very powerful and easy to use editor, but it also comes preloaded with a large set of ready-made templates. All of these are available for free for you to use and customize to your liking.
The template selection menu will appear automatically for newly created campaigns (for which you selected "Visual Builder" as the editor type). You can find ready-made templates under the "main" tab. You can narrow the selection of templates by clicking on one of the labels.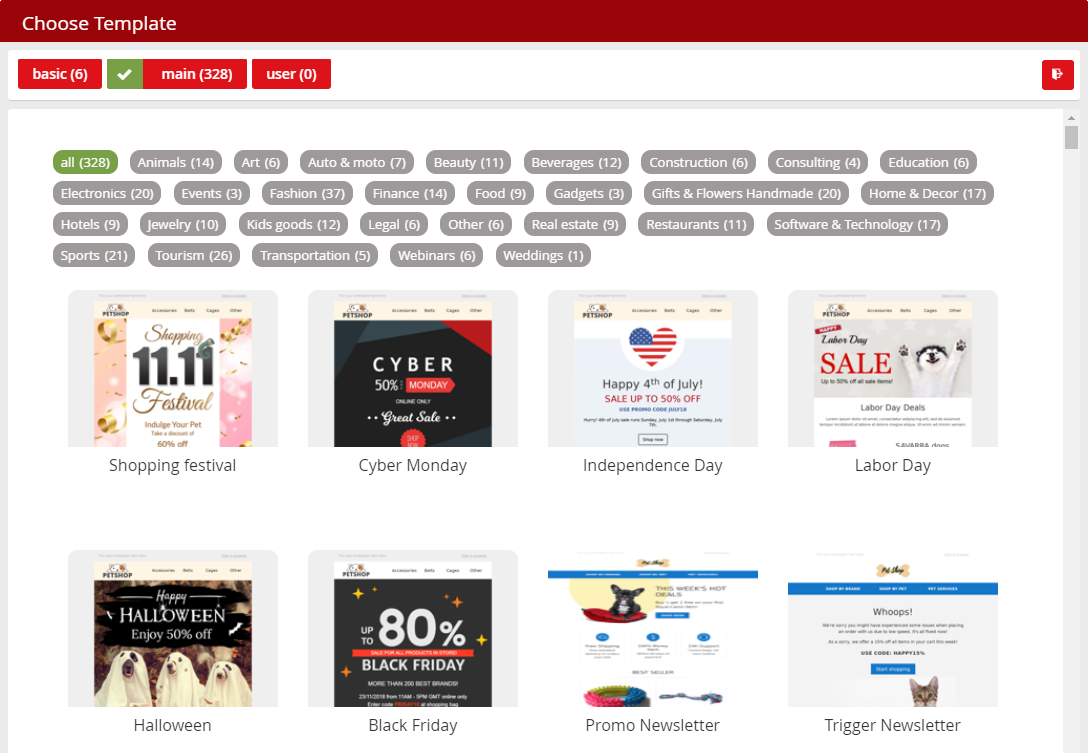 For campaigns already in progress/saved, you can change the template at any time by clicking on the icon

in the campaign editor.