Before you start importing, first open the list of recipients to which the new recipients will be imported – either by clicking on their name or the Recipients button in the appropriate row for a specific list. After opening the list, click the Import button and the first part of the import wizard will appear in a new window.
Import Wizard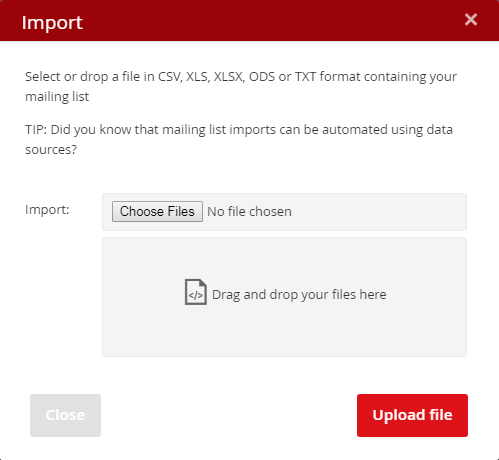 Supported file formats for mailing list import are CSV, XLS, XLSX, ODS, and TXT. Import can be used not only to import mailing list data but to update existing lists and recipient data as well.
Use the Choose Files button to select a file to import from your computer or use drag & drop to drop the selected file into the import dialog. The import will progress to the next step after clicking the Upload file button.
The next part of the import shows a preview of the imported data (only the first 10 lines).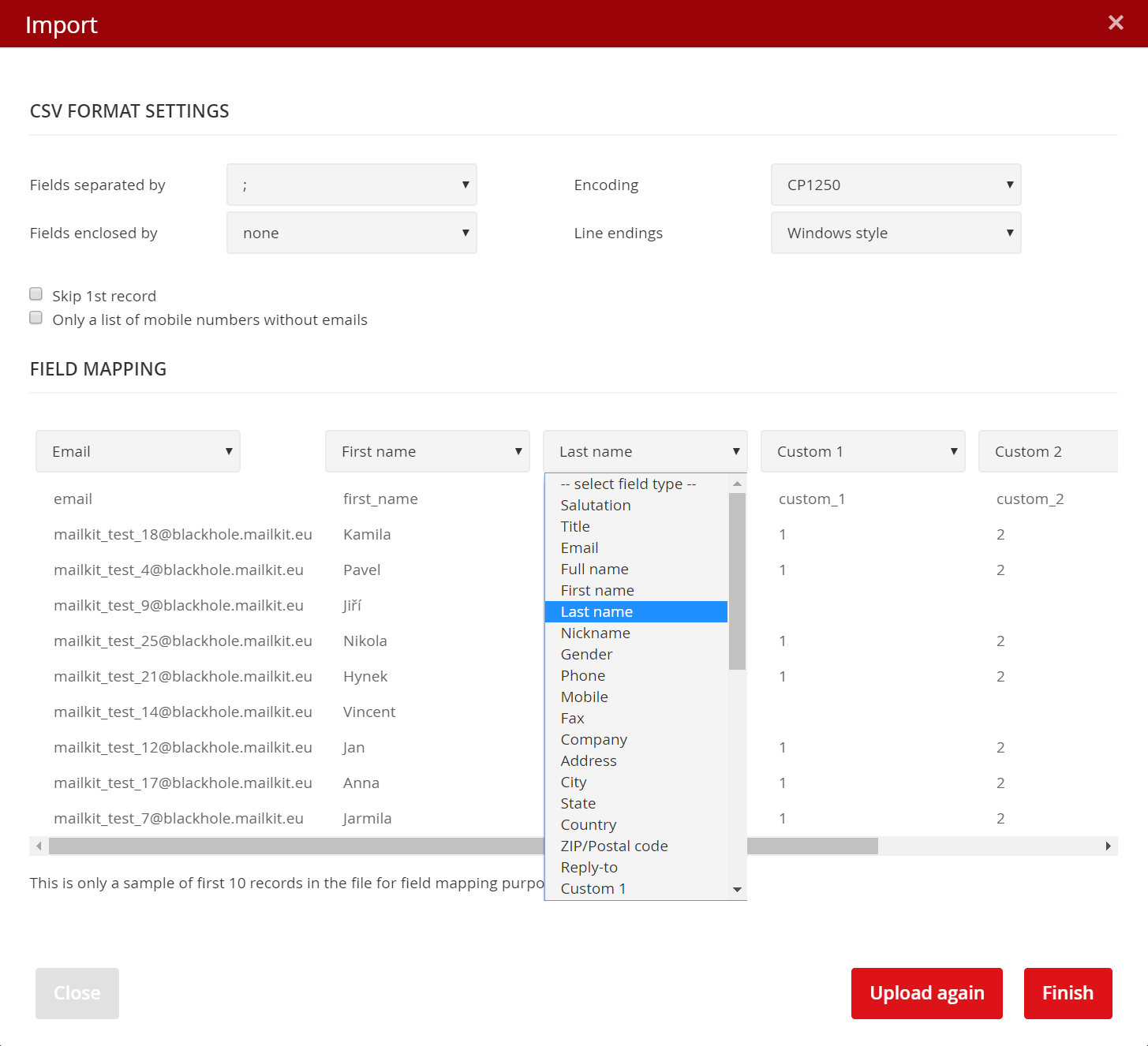 Although the system tries to automatically recognize all the parameters of your imported file, it is sometimes necessary, depending on the format of the imported file (CSV,TXT), to manually change the parameters so that the imported data corresponds to reality (eg. select character encoding, separator character, etc.).
In case your imported file contains a leading row with column names you can select to Skip 1st record to avoid the results being skewed by an errorneous record.
In case you are only importing a list of mobile numbers to be used with SMS campaigns it's necessary to select Only a list of mobile numbers without emails.
For each column to be imported, you must select the appropriate field type from the drop-down menu. Columns that have not been assigned fields will not be imported. Once you have completed assigning the corresponding fields to the columns, click Finish to import your data into the system. In case you have selected a wrong file you can click the Upload again button to select another file for upload.
When the import is complete, an import summary is displayed. It will show you how many records were imported, how many were new, duplicate, invalid or blocked.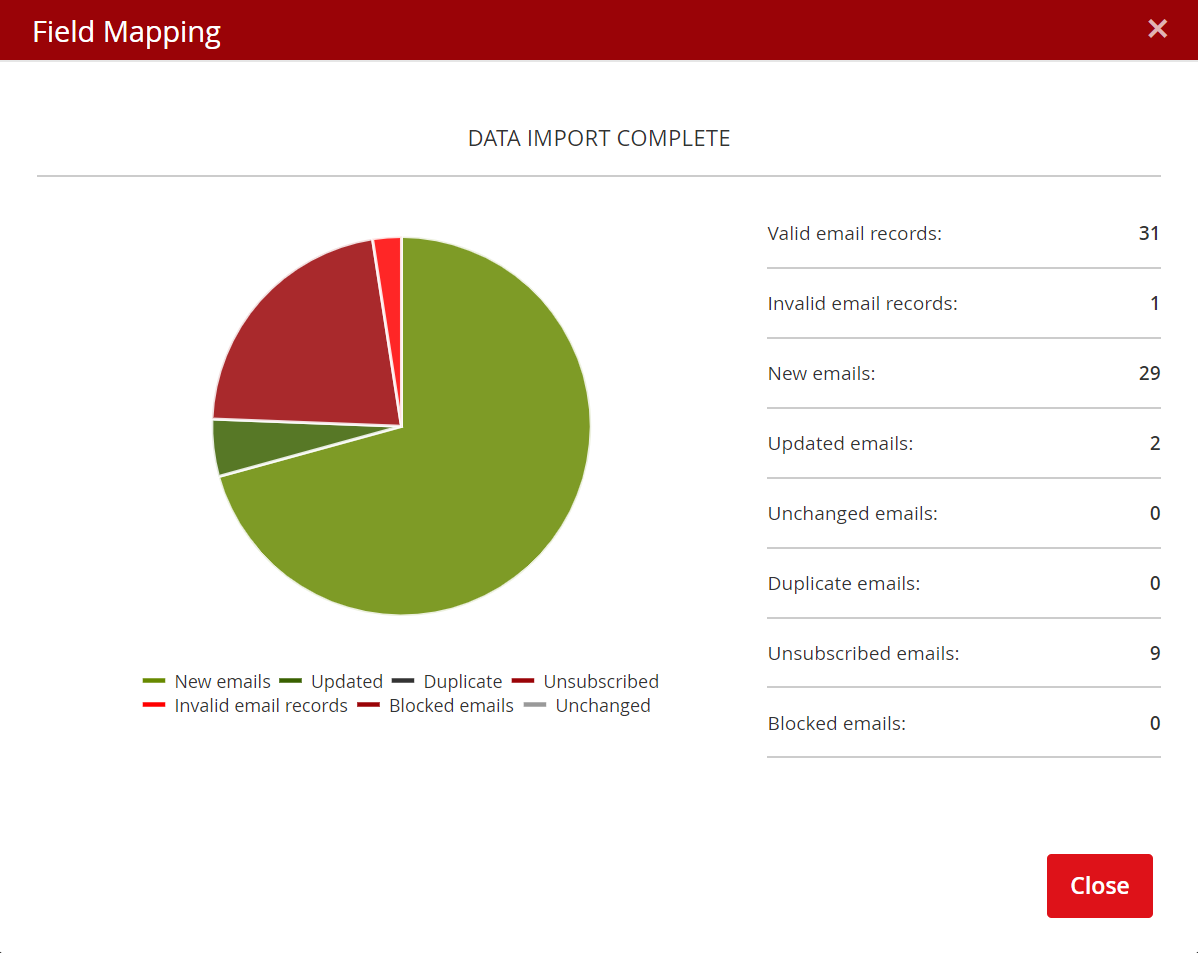 Click the Close button to close the import wizard window. Your recipient list will contain the newly imported data.