In Mailkit, you can generate html code that you then place on your site, allowing your visitors to easily sign up to your subscriber list.
The login form settings are located in the main menu of the Subscribers. After opening a specific subscriber list, click form code in the left menu.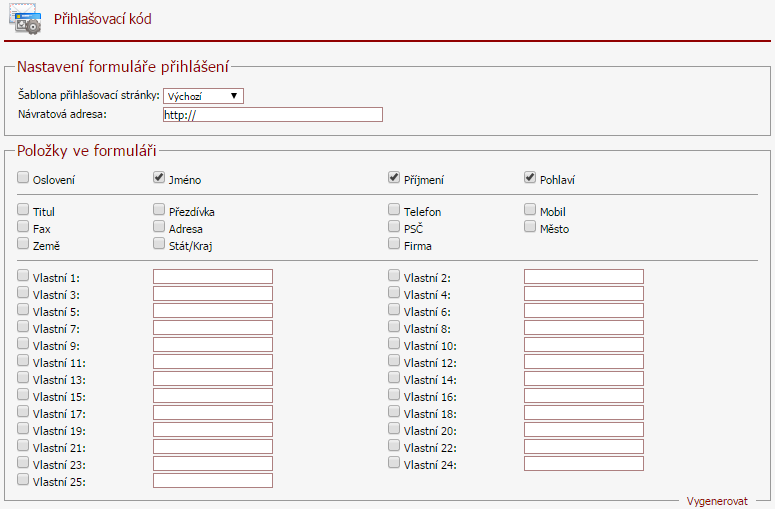 Subscriber form template - a template is selected from the drop-down menu to determine the appearance of the subscriber form. This feature is only available in Syndicate and Agency. The Base version only has the option of standard appearance.
Return Address - it is possible to enter a web address that a user will be automatically redirected to after signing up using the subscriber form.
Form data fields - the information that you wish to collect from the subscriber during signup.
Once you've selected the settings, you can click the Generate button. The sample logon code will then be displayed. This sample logon code can be customized to fit your site's look. However, please note that you can not delete the email field and the value of form_code must not be changed.
If you own the Mailkit Agency version of Mailkit, you can include a field to define your own email in the code from which the new subscriber will receive a confirmation email. In the case of a double opt-in type as follows:

<input type="hidden" name="email_from" value="example@examlpe.com">
<input type="hidden" name="name_from" value="Jmeno odesilatele">