Mailkit 2.5 changelog
We are back on our regular deployment cycle and this release comes with some cool stuff - from major UI features to minor API changes.
We are not going to be shy this time as we have some cool new stuff
Campaign schedule display in calendar view - this is a big one that lets you see see your campaigns using a visual calednar display with Agenda, Month and Week views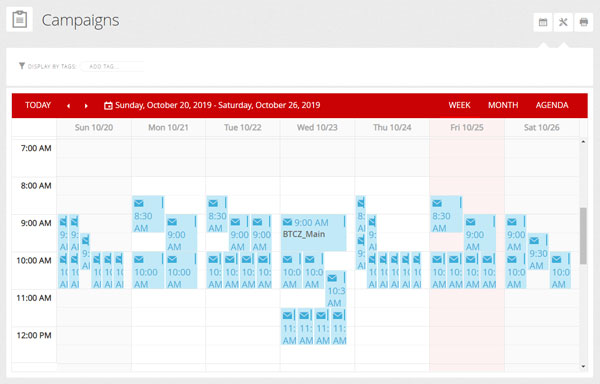 Send test messages to multiple recipients - this one was a highly-demanded feature request and we heard you. Now you can enter comma/semicolon/space separated list of addresses to send test messages to (up to 10 recipients)
Use campaign test mode to send to multiple recipients - another highly-demanded feature request that we just had to get into this update. You can now use comma/semicolon/space separated list of up to 10 addresses to send your campaign test deliveries to
RECIPIENT_STATUS has been added to the mailkit.report.raw.bounces API output reflecting the recipient's CURRENT status at the time of querying the API
We have enhanced status codes for mailkit.sendmail API errors to cover errors related to spf/dkim, subject checks, etc.
And while we were at it we have thrown is some fixes for a good measure:
"Invalid schedule" was displayed on campaign list under specific conditions
Unpopulated data in Agency client interface - this was an UI bug introduced in the previous release. List of emails, Tags and other datasets in the Profile section of an Agency client was not displayed
Incorrect highlighting of emails containing the keyword "null" in the mailing list affected both list display and export
Template cache was not properly reset for campaigns using mixed scheduling from both UI and API
Template rename was throwing duplicate filename error for shared template files in Agency accounts even when there was no such file
Template import broke img tags of images that were part of the template package
And as always some minor performance improvements left and right... next up - advanced link tagging!